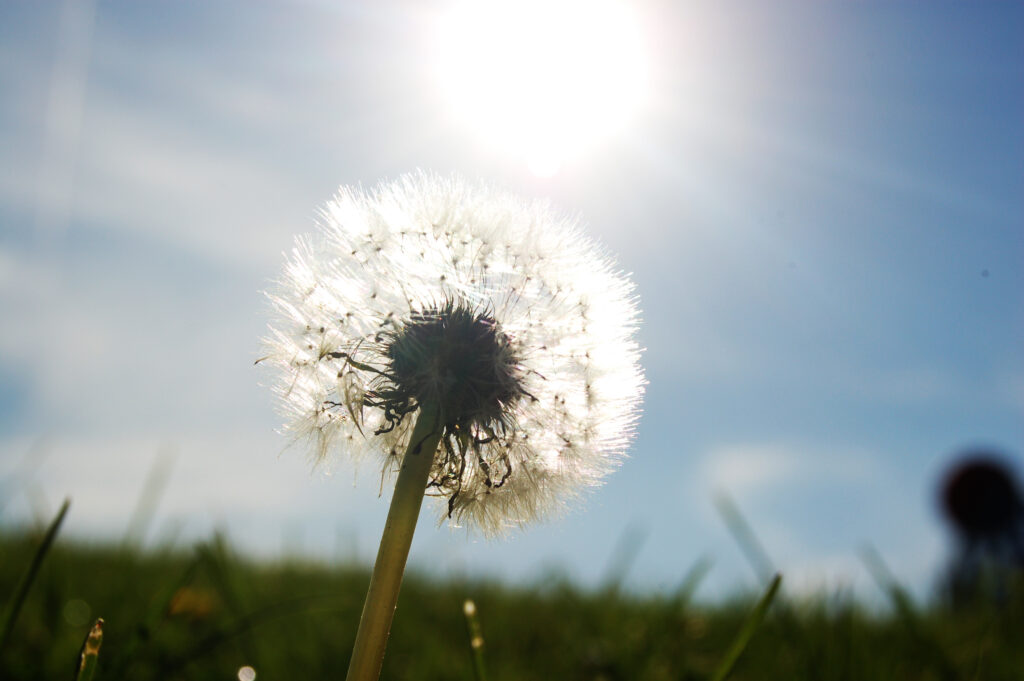 At Learning and Change we often like to look back and reflect on what we have achieved, taking stock for what is coming next. Despite the challenges brought by the Covid-19 pandemic, our second year since Learning and Change was set up has been very busy and very successful.
Evaluating resilience and women's empowerment for ActionAid Australia in Afghanistan
At the beginning of the year we continued working with ActionAid Australia and the local consultancy company ARM Consulting on the final evaluation of the "Resilient Agriculture and Livelihoods Initiative for Socio-Economic Empowerment (REALISE)" project funded since June 2014 by Department of Foreign Affairs and Trade of the Government of Australia (DFAT) through the Australia Afghanistan Community Resilience Scheme.
The project was implemented with local partners (OHW, LSO and PAC-O) in Balkh, Bamiyan and Jawzjan provinces in Afghanistan and aimed at achieving the following outcomes:
1. Sustained increases in food and nutritional security for community men and women in participating households,
2. Sustained and increased economic asset base for women and men in participating households, and
3. Participating groups of men and women influencing decision-making, service provision and policies affecting their food and livelihood security.
Learning and Change developed the methodology of the evaluation, participated in the recruitment panel for the selection of the local consultancy company that delivered the evaluation, developed the data collection, storage and analysis tools, trained the data collectors and reviewed the evaluation report.
Developing VfM Frameworks and Tools for Girl Effect
Learning and Change in 2021 also collaborated with Girl Effect to support their Value for Money (VfM) analysis and reporting with a particular focus on two programmes: the Vaccine Alliance (GAVI) and the Children's Investment Fund Foundation (CIFF) partnerships.
The first was a programme that sought to improve outcomes driving HPV vaccine uptake among adolescent girls. This programme operated in Tanzania, Rwanda, Ethiopia and Malawi by distributing branded communications through a range of media products.
The CIFF partnership was working to drive positive health behaviours among adolescent girls in relation to their Sexual and Reproductive Health. This was done in India through Girl Effect's digital brand, Chhaa Jaa, present on Facebook, Instagram, YouTube and other social media and digital platforms.
Learning and Change supported Girl Effect by facilitating a process of co-design of a VfM Framework for each programme, developed tools that would support the implementation of the framework and supported the VfM analysis and reporting of both programmes.
Developing VfM Framework for the UK Aid Connect Consrtium 'PROTECT'
Similarly to the work with Girl Effect, we collaborated with the "Protecting Rights, Openness And Transparency Enhancing Civic Transformation (PROTECT)" consortium, led by Article 19 in partnership with Hivos, International Centre for Not-for-Profit Law (ICNL), Internews and other in-country partners.
PROTECT aims to promote free, open and inclusive societies in Kenya, Malawi and Myanmar by empowering civil society organisations, human rights defenders and infomediaries to fulfil their role in holding governments accountable and building independent and democratic societies.
Learning and Change facilitated the co-design of a VfM Framework and developed a set of tools to support its implementation.
Evaluating On Our Radar's Beyond the Bite project in Sierra Leone
In 2021 we also completed our 2-years contract with the NGO On Our Radar with whom we had been working together with Learning and Change Associates Joanna Knight and Annie Hoban. The last stage of the contract entailed the end-line evaluations of the Comic Relief-funded "Beyond the Bite" project implemented in Sierra Leone to elevate real voices and humanise data in the fight against malaria in Sierra Leone by training community reporters.
Beyond the Bite (2019-2021) focused on a collaborative approach, with five front-line partners of Comic Relief (Restless Development, BBC Media Action, Speak Up Africa, Concern, and Health Poverty Action), to expand Radar's existing reporter network and improve communications infrastructure for community reporting.
It aimed to enhance partners' ability to use community voices in their communications and advocacy on malaria prevention; and promote collaboration and shared learning between partners on what impacts and effects malaria have on communities, as perceived by community members.
Learning and Change led the design, methodology and implementation of the final evaluation.
Leading the VfM Technical Area of the UK Aid 'Learning from Consortia' programme
In December 2020 we signed a contract with Bond to support the UK Aid "Learning from Consortia" programme as the VfM Lead to promote and capture the learning generated by the UK Aid Connect consortia.
The programme aimed to learn from the consortia experience, support the consortia to deliver more effectively and to drive learning on effective consortia-working. Unfortunately, the programme was cut short due to the UK Foreign, Commonwealth and Development Office's (FCDO) budget cuts. L
earning and Change facilitated learning sessions with the consortia members, drafted learning products and engaged with internal and external stakeholders.
Researching the impact of Covid-19 on food poverty in Italy
Over the summer 2021, we worked with ActionAid Italy on a research to explore the effects of the Covid-19 pandemic on the food poverty experienced by food bank users in four municipalities of the province of Milan, Italy.
Learning and Change led the research process, developing the methodology, the data collection protocol, training data collectors and providing quality assurance, analysing the data and drafting a synthesis report of the data collected that could be used by ActionAid for the report "The untold hunger" ("La fame non raccontata").
Delivering the second VfM Annual Review of the WISH programme
For the second year in a row we supported the Third-Party Monitor (Oxford Policy Management – OPM) of The Women's Integrated Sexual Health (WISH) programme, the UK's largest sexual and reproductive health programme, implemented in over 26 countries across two Lots led by MSI Reproductive Choices (MSI) and the International Planned Parenthood Federation (IPPF), with an overall budget of £200 million.
Learning and Change was responsible for the second annual VfM review which assessed any changes or improvements made to the Implementing Partners (MSI and IPPF) VfM frameworks/approaches, reporting and analysis since the first review, including any changes made on the basis of recommendations from the first assessment . The second annual review also verified the accuracy of VfM reporting for select indicators.
VfM Trainings
Learning and Change regularly delivers online trainings. In 2021 for Bond we delivered the training "Putting Value for Money into Practice". The course is entirely online and takes participants through a basic introduction to the concept of Value for Money (VfM) and uses a case study to practise some tools to assess VfM at proposal stage, during implementation and at the end of a programme, including a session on how to report on VfM. Learning and Change will continue facilitating this training throughout 2022.
In 2021 we also facilitated a training on VfM for the NGO International Justice Mission (IJM) tailored to their needs and to respond to the key challenges that they were experiencing when addressing VfM. The course ran over 7 weeks, engaging participants 120min per session, once a week. Between one session and the other participants were asked to complete some self-paced tasks that allowed them to consolidate their learning and reflect on the use of VfM in their own work.
Looking forward to 2022
Overall, 2021 has been a great year for Learning and Change with a diversified range of projects and clients, despite the difficult moment that the sector is facing due to the pandemic as well as the budget cuts faced by the UK Aid. We strongly appreciate our returning clients, such as ActionAid, the World Health Organization (WHO), Bond, among other and look forward to more exciting projects in 2022!
Join us to improve your impact and make a difference in the lives of the people you work with.
Learning and Change